Introduction from NWFF Chair
Introduction from NWFF Chair, Claire Graham
North West Fraud Forum
Upcoming Events
Join the North West Fraud Forum
The North West Fraud Forum, supported by the NWROCU, aims to bring together counter fraud professionals from public and private sectors within the North West region to fight fraud. We offer a platform to raise awareness of the latest fraud types and trends, to promote collaboration and the sharing of ideas, knowledge, tools, and best practice to better equip our members to fight fraud and cybercrime.
Supported By:
The North West Regional Organised Crime Unit
Barclays

Identify, Disrupt, Dismantle.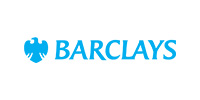 Upcoming Events & Webinars
More Prevention Methods to Stop More Fraud.
Webinars – NWFF runs webinars with our partners providing expert insight and analysis across a range of key counter fraud topics throughout the year.

Master Classes & Seminars – NWFF also runs regular (usually quarterly) educational breakfast events (once Covid 19 restrictions subside).

Social Meet Ups – Offering informal opportunities to meet fellow members and peers.

Annual Conference  – A day filled with Keynote talks from senior counter fraud leaders and experts, as well as breakout Sessions, networking opportunities and expo.
North West Fraud Forum
Have You Become a Victim of Fraud?
Action Fraud is the UK's national reporting centre for fraud and cyber crime where you should report fraud if you have been scammed, defrauded or experienced cyber crime.